Botox for Chronic Migranes
Botox: just the latest Hollywood fad?
Not if you have chronic migraine headaches.
Botox is not only a cosmetic procedure. It can also reduce the frequency and intensity of migraine headaches in people who experience chronic migraines.
In the United States, 3.3 million adults have Chronic Migraine.
If you have Chronic Migraine headaches, Botox at Eye Physicians of Long Beach, in Long Beach, CA may be a treatment option for you.
What Is a Chronic Migraine?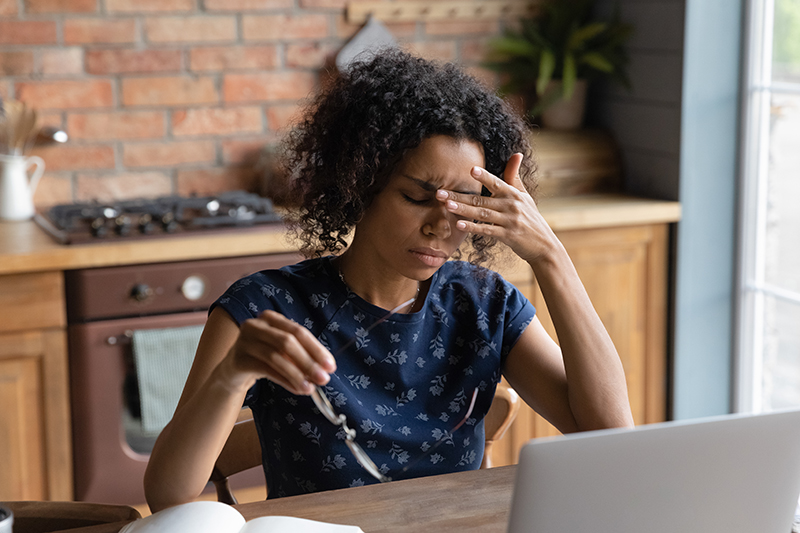 Chronic migraine is a condition where you experience migraine headaches, which usually cause severe pain, on 15 or more days per month, for any 3 month period, with each of the headaches lasting for four hours or longer.
Chronic migraine is different than other types of headaches, such as episodic migraine, tension headaches, or cluster headaches. Botox is not known to work well for other types of headaches. Botox is only FDA-approved for chronic migraine.
Before considering Botox, it is important to understand what type of headaches you have. Only 20 percent of people with chronic migraine are accurately diagnosed. Please see your Primary Care Physician or Neurologist for an evaluation if you think you may have chronic migraine.
It's important to pursue a solid diagnosis before you start looking into treatments. If you have less than 15 days per month of headaches and if those headaches aren't migraines, Botox is not right for you.
What Is Botox?
Botox is a form of botulinum toxin, which is a neurotoxin (a poison made by bacteria). It blocks signals from your nerves.
Botox can be safely used by trained physicians for headaches, cosmetic procedures, as well as for other medical needs. When concentrated in small areas, Botox temporarily paralyzes muscles and reduces muscle contractions.
How Does Botox Work?
When used as a treatment for chronic migraines, Botox is injected near pain fibers in the head or neck that are involved in headaches. In these locations, it enters the nearby nerve endings and does not allow the release of chemicals that are needed for pain signals to be sent to your brain.
Here are some of the most frequently asked questions about Botox for migraines!
If you're tired of dealing with the debilitating symptoms of chronic migraine, we can help! Schedule an appointment with Eye Physicians of Long Beach in Long Beach, CA.
Our specialized, trained physician at Eye Physicians of Long Beach, Dr. Ghafouri will evaluate you and come up with a personalized treatment plan and start you on the road to recovery! Let us help you get your life back using the power of Botox treatments for chronic migraine!