Skip to main menu
Skip to main content
Skip to footer
Roya Ghafouri, MD, MS
Long Beach Oculoplastic Surgeon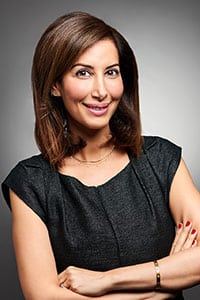 Specialties
Oculoplastic & Reconstructive Surgeon
Nominated as a Southern California Super Doctor!
online at
Roya Ghafouri, MD, is an Oculoplastic & Reconstructive Surgeon with extensive training and experience in cosmetic, reconstructive and functional procedures and surgery.
Dr. Ghafouri's distinguished career includes being the Director of Oculoplastics and Reconstructive Surgery at Boston Medical Center. She is the author of many articles in peer-reviewed medical journals and a frequent speaker at national medical conferences.
Dr. Ghafouri graduated Cum Laude from UCLA with a Bachelor of Science in Neurosciences. She subsequently received a Master of Science degree in Physiology and then a medical doctorate from Chicago Medical School, graduating with high distinction. She interned at Cedars-Sinai Hospital in Los Angeles and was Chief Resident at Boston Medical Center at Boston University Medical School. She went on to be an Oculoplastic and Reconstructive Surgery Fellow at Tufts University School of Medicine. She later returned to Boston Medical Center, where she served as Director of Oculoplastic and Reconstructive Surgery Service.
Throughout her academic career, Dr. Ghafouri has been the recipient of numerous awards and honors. She has also been featured as a "Super Doctors Rising Star" for the Los Angeles area.
She excitedly returned home to Southern California where she now practices. Her husband Daniel Esmaili practices Vitreo-Retinal Surgery at Retina-Vitreous Associates in Los Angeles where they live and raise their two young children.
⇧