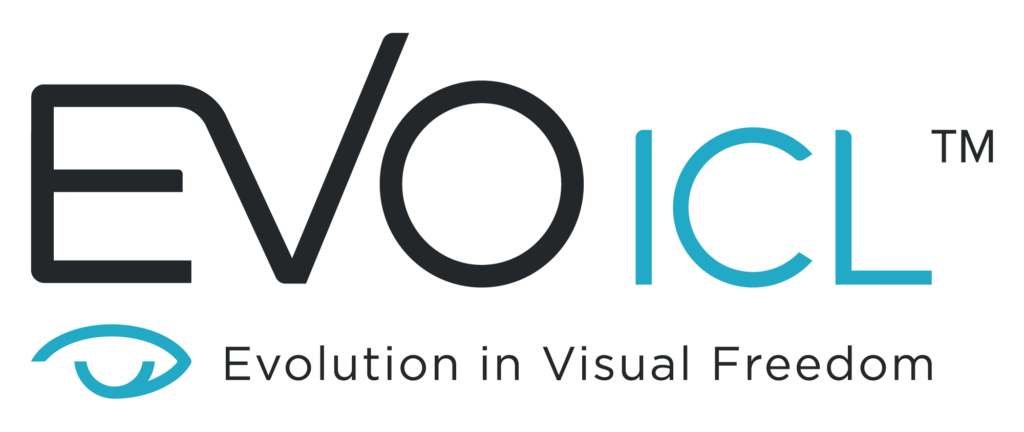 See Life In Full Detail and Color with Crystal Clear Vision
EVO ICL
Are you seeking clear vision, but are not a candidate for LASIK? Or are you looking for a vision correction alternative to LASIK? Clear vision may be in your future! With EVO ICL (Implantable Contact Lens), you can achieve high definition vision without many of the risks associated with laser vision correction. Implantable lenses have long been used for treatment of CATARACTS, and are now available for patients seeking clear vision!
What Is EVO ICL?
2 Million +
Lenses Implanted
99%
Patient Satisfaction
EVO ICL is a refractive lens also known as a phakic IOL (intraocular lens). "Phakic" meaning that the natural lens of the eye is not removed during the procedure. Instead, the natural lens is left in place. EVO ICL is an implant that is situated behind the iris and in front of the natural crystalline lens. This lens provides excellent contrast and because it is placed much closer to the natural lens, it results in images of a more normal size than glasses and many times, better vision than glasses. EVO ICL is considered an alternative to corneal refractive surgery such as LASIK, PRK, and refractive lens exchange. As an added feature, EVO ICL advanced lens material contains a UV blocker that actually prevents harmful UVA and UVB rays from entering the eye. The placement of EVO ICL into the posterior chamber of the eye makes the lens usually invisible to both the patient and any observer.
The best candidates for EVO ICL are between the ages of 21 and 45, with moderate to severe nearsightedness. It is best if the candidate has not had any previous eye surgery and does not have a history of eye disease such as glaucoma, iritis or diabetic retinopathy.
If for any reason are major changes in your vision, EVO ICL can easily be removed and replaced, or another procedure can be done at any time. With EVO ICL, you can still wear glasses or contact lenses if necessary. Unfortunately, EVO ICL does not treat presbyopia, or the need for reading glasses due to age.
EVO ICL surgery is performed on an outpatient basis, which means that the patient has surgery and goes home the same day. A light, topical or local anesthetic is administered and there is very little discomfort and normally no pain associated with the procedure. Some drops or perhaps oral medication may be prescribed and a visit is usually scheduled the day after surgery.
What Are The Benefits of EVO ICL?
EVO ICL is an Implantable Collamer Lens that works with the eye to correct vision. Unlike traditional contact lenses that go on the surface of the eye, EVO ICL is positioned inside the eye between the iris (the colored part of the eye) and the natural lens where it stays indefinitely. If your vision changes dramatically, however, it can be removed from the eye.
Technologically Advanced Lens Material: Unlike other lenses, EVO ICL is made from Collamer, a technologically advanced lens material exclusive to STAAR Surgical. Because of the collagen in Collamer, it is biocompatible with the eye (not seen as a foreign object to the body) and provides exceptional quality of vision. The lens rests quietly in position while accurately correcting vision. EVO ICL is the best choice for a lens that is going to remain inside your eye for a lifetime.
Corrects a Wide Range of Vision Needs: If you are between 21 and 45 and nearsighted, you are an excellent candidate for EVO ICL. It is preferable that you have had no previous ophthalmic surgery or history of ophthalmic disease such as glaucoma, iritis, or diabetic retinopathy.
Thin Corneas: The cornea is the curved portion on the front surface of the eye. EVO ICL does not have any effect on the cornea and may be appropriate if you have thin corneas.
Dry Eyes: EVO ICL does not cause or contribute to dry eyes. If you have dry eyes, ask your doctor if EVO ICL may be the best vision correction option for you.
Extreme Refractive Error: Refractive error in the focusing of light by the eye is a frequent reason for reduced visual acuity. Anyone seeking clear vision may be a candidate for EVO ICL, including those patients with low and extreme high refractive errors.
What Happens During the EVO ICL Procedure?
20-30 Minute Surgical Procedure
The Day of Surgery It is important that you do not drive yourself home so make arrangements before the day of surgery. Prior to implantation, you will receive anesthetic eye drops to minimize any discomfort. Your surgeon may also administer a sedative. Then, the doctor will create two micro openings in the edge of your cornea that will be used to insert and position the lens. Next the lens is injected, gently unfolding in your eye. Special marks on the lens ensure proper positioning. That's it— the procedure takes about 15 minutes! Because the opening is microscopic, recovery time is very short without needing any sutures. A few hours after the procedure you will be able to leave the clinic.
After Surgery (Just a few days) To complete the procedure, the surgeon will provide eye drops to help prevent infection and inflammation. You will continue to use these drops for several days once you are home. DO NOT rub your eyes especially for the first 3 to 5 days. If you experience pain or notice any sudden decrease in vision, you should contact your doctor immediately. Then your only instructions are to check in for eye exams on a routine basis.
"For me, as a performer, the best part is being able to see my fans clearly when I'm on stage."
‍
-Joe Jonas
Patients who have thin corneas or experience routine dry eyes who have been told they are not a candidate for LASIK or PRK might just be eligible for the EVO ICL vision correction procedure. Call us to find out more.
EVO ICL Advantages
There are many unique advantages to EVO ICL. Read on to learn more about why EVO ICL could be the best vision correction procedure for you.
High Definition Vision™
For years, the only method of permanent vision correction that didn't involve glasses or contact lenses was corrective laser eye surgery. With the advent of EVO ICL, however, that's all changed. Now, you can enjoy "High Definition EVO ICL™" – a new level of vision correction that's sharper, clearer, more vivid, and has greater depth and dimension – in a simple, 15-minuteoutpatient procedure.
The "Wow" Factor
After the simple 15-minute outpatient procedure, patients experience an immediate improvement in vision quality and are "Wowed" by the results. Often the quality of vision achieved is many times better than any vision correction solution.
Designed to be Permanent yet, is Removable
One of the important advantages of EVO ICL is that while it is designed to permanently correct your vision, the lens can be simply removed and/or replaced if necessary. Also, concerns involving the cornea typically do not apply to EVO ICL, as no natural corneal tissue is permanently removed or reshaped in any way during implantation.
Invisible and Undetectable
Because EVO ICL is positioned between the iris and natural lens, the lens is invisible to both the patient and any observer. Also, it's positioning in the eye maintains normal iris function and promotes stability.
Does Not Cause Dry Eye
EVO ICL does not cause or contribute to dry eyes. If you have dry eyes, ask your doctor if EVO ICL may be the best vision correction option for you.
Short Recovery Time
The recovery for EVO ICL is quick and pain-free, and may be as little as one day, due to the very small size of the opening required. Patients typically experience minimal discomfort, and many times go back to work the next day.
UV Protection
Long-term exposure to UV radiation can damage your eyes; and longer term or more intense exposure increases the chance of eye disorders including the development of cataracts and some retinal problems. As an added feature, EVO ICL advanced lens material contains a UV blocker that actually prevents harmful UVA and UVB rays from entering the eye, possibly preventing the development of UV related eye disorders.
Treatment Flexibility for the Future
Your vision changes as you grow older and eventually almost everyone will need cataract surgery. An important benefit with EVO ICL is that you have options for future treatments. Because EVO ICL maintains the structure of the eye, the lens can be removed and replaced if your vision changes substantially, or if you have another procedure at any time.
Excellent Safety Profile
EVO ICL has an excellent safety profile compared to other procedures. Studies have shown that EVO ICL provides one of the best postoperative results of all refractive procedures available with a patient satisfaction rate of over 99%. Since 1997, more than a 2 million EVO ICL procedures have been performed worldwide.
EVO ICL PERFORMANCE — SUPERIOR PERFORMANCE FOR SUPER ATHLETES
When nothing less than ultimate vision performance will do, super athletes and elite US Military personnel choose EVO ICL. Why? Because they have a choice and they want the best technology for their individual vision needs. There have been over million patient eyes treated worldwide—are you ready to get the best in performance and satisfaction for your eyes?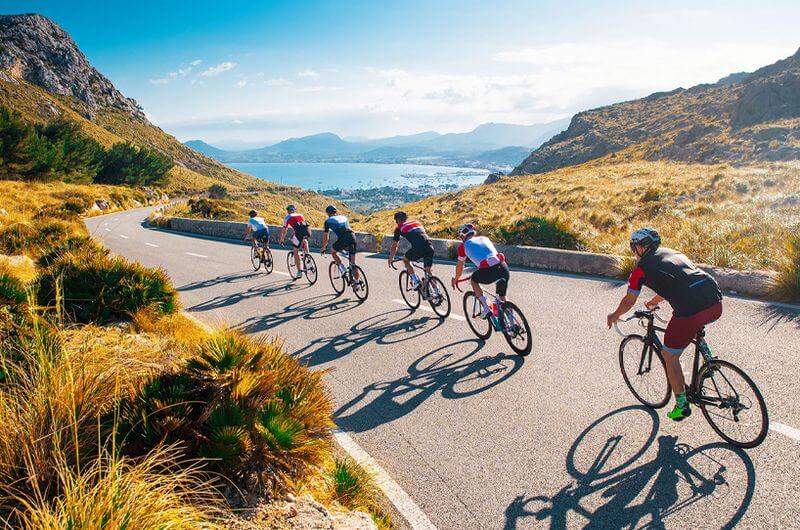 Tom Danielson
Just last year, in 2011, top U.S. Professional cyclist Tom Danielson had the EVO ICL procedure to correct his 480/20 vision. Danielson struggled to see with contact lenses and suffered from severe dry eye. After the EVO ICL procedure, Danielson now has better than 20/20 vision and it's helped him to elevate his performance substantially in one of the most physically and mentally demanding endurance sports.
"It is no coincidence that I had my best season following the EVO ICL procedure. Sight in cycling is everything. Imagine descending a mountain going 60 miles per hour on less than one inch of rubber. Every rock, pothole or dip in the road comes at you quickly, and you have to react with cat-like precision. EVO ICL has transformed my racing and my life in a very real way. This is a leading product for any outdoor, active individual."
Soon after his EVO ICL procedure, Danielson was the top American finisher (9th overall) in the 2011 Tour de France.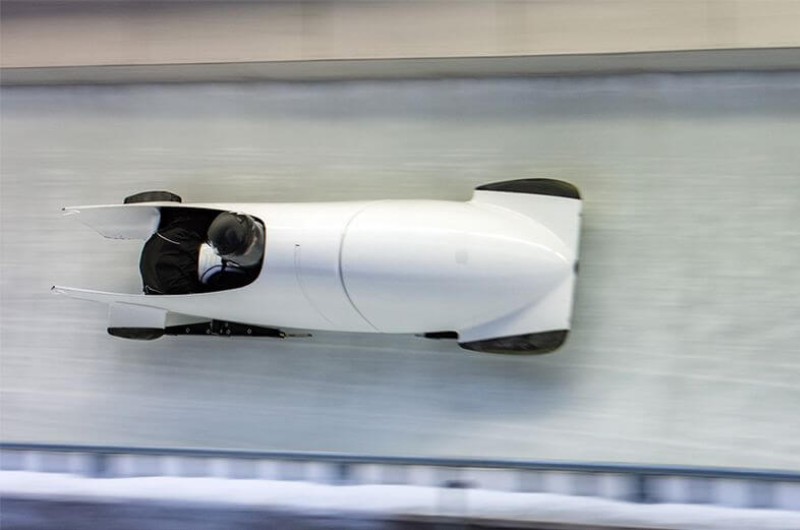 Steve Holcomb
In 2008 Team USA bobsled pilot Steven Holcomb almost gave up the sport because of his poor vision. He could no longer compete with contact lenses and other treatment options did not fit his individual needs.
After the ECO ICL procedure Holcomb not only achieved 20/20 vision, he went on to win gold medals at both the 2009 World Championships and 2010 Olympics.
"It was about ten minutes, and as soon as I was up I could see 20/20. It's been pretty incredible ever since and literally a year later I'm a world champion."
The procedure was super quick and easy – I was in and out of there in probably 30 minutes and was able to walk out of the building with great vision.
‍
-Max Strus
EVO ICL FAQs
To help you determine whether you might be a good EVO ICL candidate, we've included the answers to the following frequently asked questions:
Patients Love the EVO ICL Premium Outcomes
Since 2006, EVO ICL has been improving the vision of the bravest people in our nation under the harshest conditions imaginable. In fact surgeons in the US Military have implanted over 5,000 EVO ICLs with results that are nothing short of heroic.
More than 98% of patients had 20/20 visual acuity or better
100% were able to see better than before surgery wearing contacts or glasses
100% believe they function and perform better
If EVO ICL can meet the demands of soldiers in the US Military, imagine what it can do for you!