Carlos Martinez, MD
Long Beach Eye Doctor
Long Beach Ophthalmologist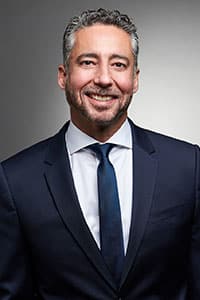 Specialties
Refractive Surgery
LASIK, PRK, LASEK
Refractive Lensectomy
Cataract Surgery/Phaco
Complications of
Cataract Surgery
Verisyse, Visian ICL
Presbyopia Correcting Surgery
General Ophthalmology
General Eye Exams and Glasses
Therapeutic laser procedure
Dr. Carlos Martinez is a highly respected and accomplished Ophthalmologist, as well as one of the leading physicians and surgeons in Southern California. In addition to having earned numerous honors and awards, he is a fellow of the American Academy of Ophthalmology, The American Society of Cataract and Refractive Surgery, The California Medical Association, The International Society of Refractive Surgery and the Los Angeles County Medical Association.
Currently, Dr. Martinez is the Chairman of Ophthalmology at Long Beach Memorial. He has served as a clinical professor at UCI. Additionally, Dr. Martinez has been asked to serve in the quality assurance committees of Long Beach Memorial Hospital and Reagan Street Surgery Center.
Dr. Martinez has over 16 years of experience in the medical and surgical treatment of eye diseases. He is proud to have successfully completed almost 10,000 procedures. As a result of his dedication and reputation, Dr. Martinez has become the doctor other doctors prefer.
Dr. Martinez is a general Ophthalmologist who specializes in cataract, refractive and glaucoma surgery. He conducted a decade of laboratory and clinical research on laser vision correction with the procedure's pioneering doctors. He has authored numerous articles and book chapters. This includes Dr. Martinez's collaboration with the first doctor in the world to perform laser vision correction and the person responsible for pioneering the LASIK procedure to write one of the first books on LASIK.
In 1999, Dr. Martinez joined Eye Physicians of Long Beach, a practice committed to eye care for 33 years. Now, as managing partner of the practice, he is dedicated to bringing state of the art eye care to Long Beach. Dr. Martinez is a pioneer in the field, having implanted the first accommodating intraocular lens in Long Beach, performed the first non-penetrating glaucoma surgery in Long Beach, and having built the only practice in Long Beach with a certified all-laser LASIK suite.
Dr. Martinez began his education at Tulane University earning his Bachelor of Science degree in Chemistry where the Chemistry Faculty and the American Chemical Society named him the Most Outstanding Senior in Chemistry. As an undergraduate, he was privileged to work as a research assistant to the 1977 Nobel Laureate in Medicine, Dr. Andrew Schally. In 1990, he received his Master of Science degree in Theoretical Chemistry and in 1994, received his Doctorate of Medicine from the Louisiana State University (LSU) School of Medicine in New Orleans.
He finished an internship in Internal Medicine in 1995 and completed his Ophthalmology residency at the LSU Eye Center in New Orleans in 1999 where he was selected as chief resident during his final year. He became Board Certified by the American Board of Ophthalmology as soon as he became eligible and remains Board Certified.
Dr. Martinez considers practicing medicine a great honor and privilege. He remains committed to a lifetime of learning, researching, and bringing the most advanced technology in eye care to Long Beach. Although he is proud of his contributions to the field of Ophthalmology, he considers having a meaningful connection with his patients the most rewarding aspect of Ophthalmology.
At home Dr. Martinez devotes his time to his sons, Michael and Gabriel. Both boys take great interest in their Daddy's work, but also draw him into their passions. Michael loves football, computers, video games and family times. For Gabriel, anything involving a ball-football, basketball, volleyball or golf ball- is a worthy pursuit.
Recognized as a Southern California Super Doctor 9 Years in a Row!
online at