Skip to main menu
Skip to main content
Skip to footer
Lindsey Van, OD
Long Beach Eye Doctor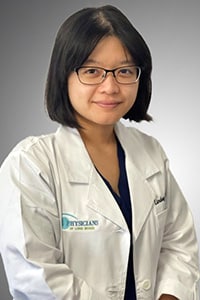 Lindsey Van, OD is an optometrist practicing in Southern California. She received her Bachelors of Science in Biology from University of California Riverside and Doctorate of Optometry from Western University College of Optometry.
Born and raised in the heart of SoCal, Dr. Van grew up committed to helping improve people's quality of life. Her clinical training has given her experience in primary eye care, contact lens fitting, dry eye management, ocular disease, as well as cataract co-management.
In her down time she enjoys gardening, reading, and many crafting hobbies.
⇧