Contact Lenses
Contact lenses are an easy, discreet way to correct refractive errors such as nearsightedness, farsightedness, presbyopia, or astigmatism. Contacts are also available for cosmetic enhancements, from changing your eye color to masking eye injuries.
Eye Physicians of Long Beach, CA carries a wide selection of contact lenses to suit your vision needs. Our dedicated team of eye care experts will conduct a thorough exam to evaluate your eye health and discuss your options. Together, we'll find the best type of contact lenses for your lifestyle and budget.
Contact Lenses vs. Prescription Glasses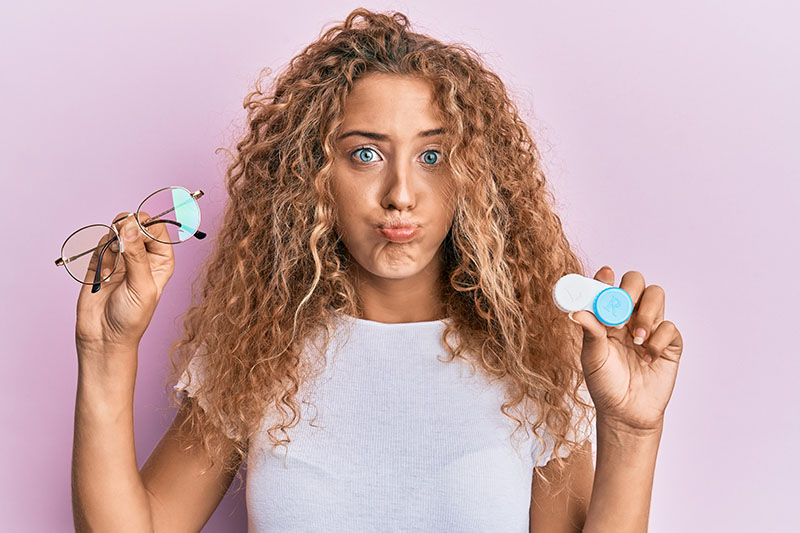 Comfort, convenience, and aesthetics all play a role when choosing an alternative to eyeglasses. Most people choose to wear contacts because they feel more confident and better-looking without glasses. Others opt to make the switch for practical reasons — unlike glasses, contacts move with your eyes, so you see through a wider field of vision.
Contacts are also resistant to condensation or moisture caused by rain and snow, which makes them an excellent choice for athletes, law enforcement, or military personnel. In addition, vision with contacts tends to be clearer, more natural-feeling, and not as distorted as seeing through glasses.
Another advantage of wearing contacts is the increased availability of specialized eyewear. Sunglasses, safety glasses and sports goggles are less expensive and easier to find because you don't need a prescription.
Which type of contact lens should I get?
Choosing a contact lens that's right for you depends on your eye health, your vision needs, and your lifestyle. In general, there are numerous options available for ease of use, added comfort, and wear time.
These are the most common contact lenses prescribed to patients at Eye Physicians of Long Beach: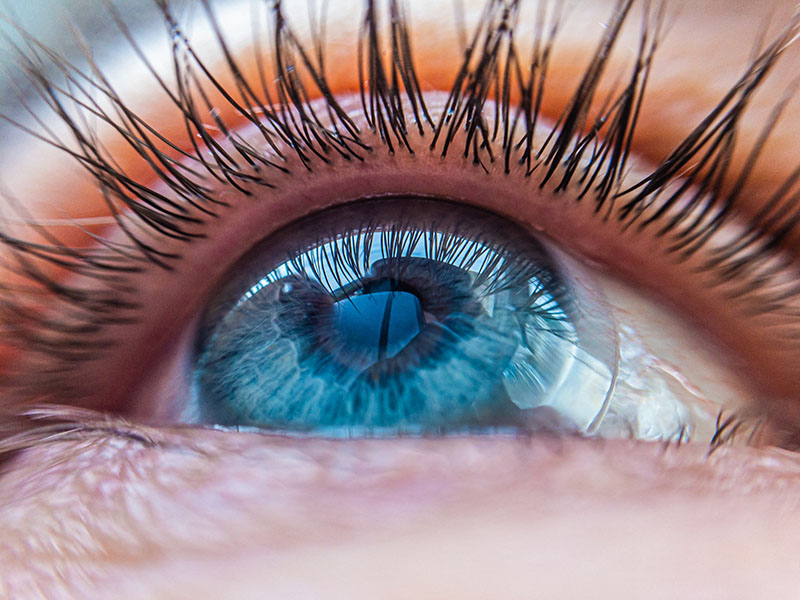 Spherical contacts correct nearsightedness or farsightedness.
Bifocal contacts correct presbyopia, an age-related eye condition that affects your ability to see objects up-close. Presbyopia is most common in adults over age 40.
Toric contacts correct astigmatism, a common condition where the cornea is irregularly shaped, which results in distorted vision.
Contact lenses can be purchased for daily disposable use or extended wear. Most people choose to wear soft contact lenses, which tend to be more comfortable, but hard contact lenses are also available.
Hard contacts are typically made from a combination of plastic and other materials. They're especially well-suited to people who suffer from astigmatism, keratoconus, or allergies, as they hold their shape and provide sharper vision when the cornea is unevenly shaped.
Advances in medical technology have also led to the creation of contact lenses for people with dry eye, corneal infections, eye irregularities, and more. Color contacts, which come in a variety of tints to change the color of your eye, are available with or without a prescription.
Do I need a special exam?
Yes, a contact lens fitting is necessary to ensure the contacts fit your eyes properly. While a contact lens fitting can take place during a routine eye exam, it's important to note that contact lens fittings are not the same as a traditional routine eye exam.
Routine eye exams measure for eyeglass lenses, which are positioned a short distance away from your eyes. By contrast, a contact lens exam measures the surface of your eyes to determine the lens size that will fit best on the cornea. If done incorrectly, improper contact lens fittings can negatively affect your vision and result in eye damage.
Most eye doctors will fit your eyes for contacts during your routine eye exam, out of convenience, but both exams can be scheduled independently of one another if necessary.
Contact Lens Fitting, Long Beach
Need to schedule a contact lens exam in Long Beach? Our expert staff of optometrists and ophthalmologists will evaluate the health of your eyes to ensure an accurate prescription and comfortable contact lenses.
We use state-of-the-art technology to confirm the fit and comfort of your contact lenses, as well as provide detailed instructions for proper care and hygiene. Contact Eye Physicians of Long Beach to schedule a contact lens exam today!