Blade Free LASIK / iLASIK
The safest, most advanced LASIK surgery is now available in Long Beach!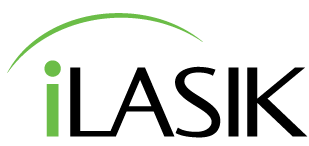 The IntraLase Method, iLASIK is a 100% blade-free technique. A laser instead of a blade is used to perform the critical first step in the LASIK procedure: creating the corneal flap. This prepares the eye for the second step of the LASIK procedure, where an excimer laser is used on the inner cornea to correct vision.
Our doctors have over 15 years of experience performing LASIK surgery. They are committed to providing only the best technology for their patients and have chosen iLASIK as their preferred laser vision correction method.
The Advanced Technology of the iLASIK platform.
What is the iLASIK platform?
The Eye Physicians of Long Beach iLASIK platform includes: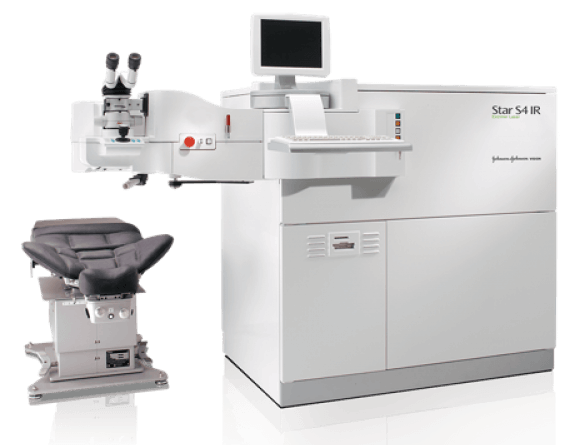 VISX star4 Excimer Laser (with IRIS Registration) – The VISX star4 excimer laser is an excimer laser with superior technology including Iris Registration (IR). Before the iLASIK procedure, a blueprint is made of a patient's eye. IR uses this blueprint to provide superior alignment to the patient's actual cornea during iLASIK.
CustomVue™ Wavefront technology- Developed from Hubble telescope technology, Wavefront expands treatment zones and helps minimize higher order aberrations. The result is a treatment that is unique to each individual and better vision quality.
ActiveTrak™ 3-D Active Eye Tracking – is the first FDA-approved tracker in the industry to track eye movements along the X,Y, and Z axes of the eye. An infrared camera detects eye movement and compensates for the movement by guiding the laser beam into place. The tracker realigns the laser before each pulse. The result is pinpoint accuracy of the customized treatment.
IntraLase® Blade-FREE laser – A laser is used to perform the critical first step in the LASIK procedure: creating the corneal flap. Using a laser instead of a blade results in a safer, more precise LASIK procedure. There is also faster and batter adherence of the flap after the procedure.
How is iLASIK better than conventional LASIK?
iLASIK is the culmination of more than a decade of extensive medical research. Developed by AMO/VISX and perfected by IntraLase technology, for the first time a laser refractive surgical company has combined wavefront analysis, excimer laser technology and blade-free flap creation into one procedure.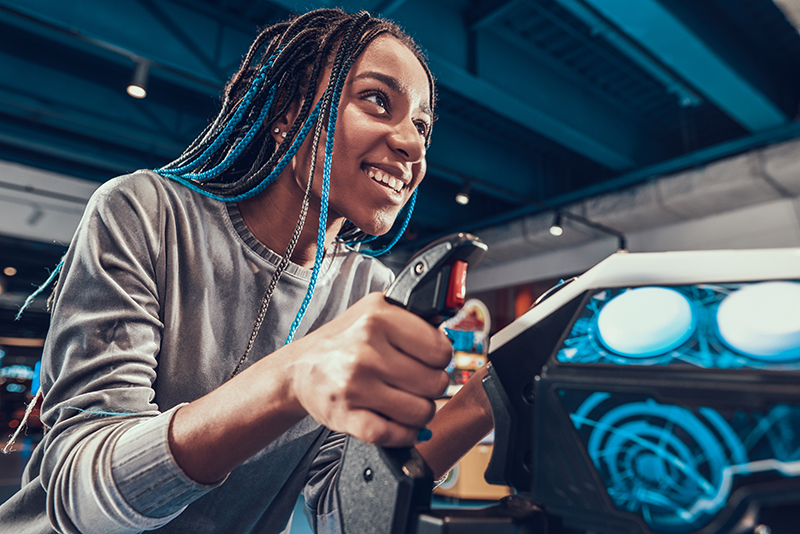 Conventional LASIK is a very successful procedure with impressive results. But, Ophthalmologists and visual scientists have drawn from over 30 years of experience and research to perfect LASIK technology. The result is iLASIK.
iLASIK flaps are more predictable. The flap architecture can be better controlled. The cornea is smoother. This results in a safer, better centered, individualized treatment which leads to better daytime and nighttime vision.
This state of the art procedure is now available at Eye Physicians of Long Beach. Dr. Martinez explains, "By combining CustomVue wavefront technology with VISX™ Star4 active tracking capability and a blade-free Femtosecond Laser for an ALL-laser procedure has been thoroughly tested and scrutinized by doctors and scientists. It is clear now that iLASIK truly represents a technological combination unmatched in vision correction."
iLASIK Facts
Approximately 32,000,000 LASIK procedures have been performed to date, making it the most common elective vision procedure in the U.S. In fact, all branches of the U.S. military and NASA have approved LASIK for their servicemen and women, thanks to studies using iLASIK technology.
If you are 21 years old or over, and wear glasses or contact lenses, you may be a candidate for iLASIK. Call Eye Physicians today and find out!