Traditional Cataract Surgery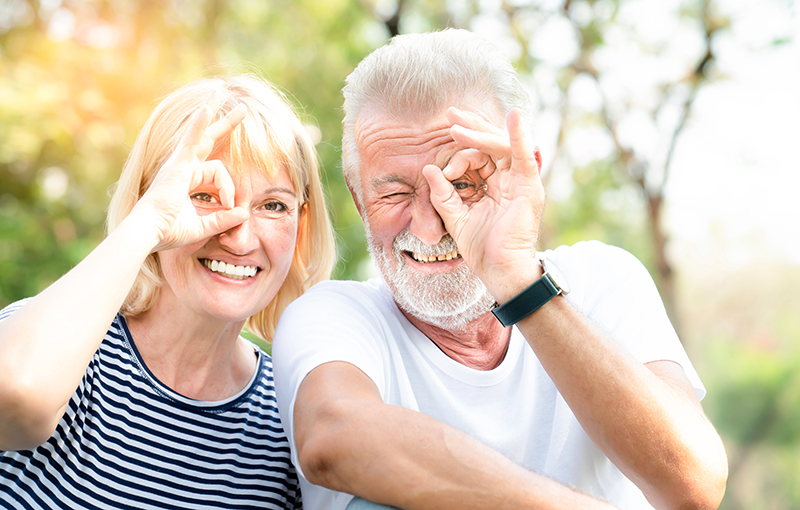 Cataract surgery used to be a very complicated procedure, but with the advent of phacoemulsification pioneered by Charles Kelman, M.D. in the late 1960s and early 1970s, modern cataract surgery is much safer, simpler and effective. According to the American Academy of Ophthalmology, more than 3 million patients have cataract surgery each year making it one most common surgery performed in the United States. With modern advances in cataract surgery techniques, the surgery has become an outpatient procedure, which typically takes about ten to fifteen minutes to complete. If you are seeking cataract surgery in the Long Beach, Lakewood, Los Alamitos, Huntington Beach or Garden Grove area, our doctors are experts in the field of cataract surgery.
Understanding Cataracts
Cataracts in Long Beach, Cataracts in Lakewood
A cataract is a gradual clouding of the eye's natural crystalline lens. The lens assists with focusing light rays onto the retina, which communicates images to the brain. After the cataract starts to cloud the lens, it is impossible to return the lens to its clear state with medications and may require cataract surgery. Various factors may cause cataracts including cigarette smoking and diabetes. Other factors such as obesity, prolonged exposure to sunlight, alcohol, and smoking have been listed by the National Eye Institute as having the potential to increase cataract formation.
Most cataract patients with early cataracts are unaware that they have them; the common complaints are dullness of colors, glare, and problems with night driving. Cataracts will gradually limit a person's ability to perform simple and basic tasks such as reading, driving, seeing road signs and even exercising. About 50% of people over the age of 60 and sometimes younger suffer from cataracts. In fact, cataracts are so common it is said that everyone will develop a cataract if they live long enough.
In most cases, our doctors can perform no-stitch, no needle, no patch cataract surgery in about 10 minutes. This gentle, precise method, can lead to a faster recovery in the eye after surgery.
At our eye center in Long Beach, traditional cataract removal is performed through a microsurgical procedure called phacoemulsification. This is the simplest, safest, and most successful cataract treatment available today.
The eye must be properly dilated and preparation of the surgical area is performed using Betadine and most commonly a topical anesthetic is then administered to the surface of the eye.
The second step is to make a small entry in the clear cornea. A small incision of about 2.5 millimeters in length is then created where the ultrasonic device will be inserted. The front part of the lens envelope, known as the lens capsule, is carefully opened so that the cataract can be removed.
The next step is to insert a small ultrasonic device that gently vibrates and dissolves the cataract into the eye and vacuums the cataract. The ultrasonic device then pulverizes the hardened and yellowed lens proteins which are simultaneously vacuumed from the eye.
Next, a folded intraocular lens specifically chosen by the surgeon to suit your individual needs is inserted through the original incision, and maneuvered into the lens capsule and centered. The lens will remain inside your eye in this location without moving, and cannot be felt or sensed in any way by the patient.
The new lens then unfolds where your natural lens used to exist. Our doctors will make sure it is well positioned, centered, and that the opening is self-sealing so that it closes without needing stitches. The surgery is now finished.
After Cataract Surgery
Recovery from surgery is generally very quick, with most patients achieving noticeably better vision within the first 24 hours of the procedure. Patients are generally asked to use three different eye medications, administered as drops three times daily for the first weeks after surgery. After the first week, only one medication three times a day is necessary. The first seven post-operative days are critical for a quick recovery as patients must refrain from strenuous activity such as lifting weights for exercise or heavy objects. Patients should also refrain from eye rubbing during the first few weeks following surgery.
Choosing Your Lens Implants
Once the cataract is removed, a clear artificial lens implant, intraocular lens (IOL) will be placed in the eye. If your eye is healthy, you have the choice of the type of implant placed into your eye. You can have a monofocal lens implants (covered by Medicare insurance) or a premium lens implants (requires additional cost). The new premium IOLs have advanced designs to give our patients the ability to see near and far without complete dependence on glasses. Eye Physicians of Long Beach provides a complete spectrum of multifocal, accommodating, and toric lens implant options.
Our doctors realize each patient has unique visual requirements and the best approach is to fit each patient with the best lens implant possible. All of our patients receive professional and thorough education regarding lens implant options. A qualified professional at Eye Physicians of Long Beach will explain all lens implant options and which one will best correct your vision. Listed below are the lens implant options currently available in the US. We have enjoyed great success at implanting all of these lenses.