Blog post by: Eye Physicians of Long Beach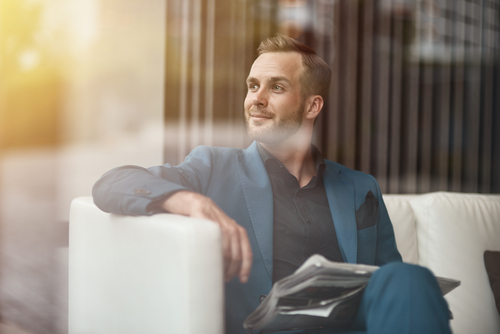 Did you know that hundreds of thousands of Americans choose LASIK to improve their vision each year? The laser vision correction procedure has become quite popular, and for a good reason. LASIK helps correct refractive errors like farsightedness, nearsightedness, and astigmatism. Refractive errors are the main reason people require prescription eyeglasses and contact lenses. Keep reading to learn 12 reasons LASIK is a laser vision correction procedure worth considering!
1. LASIK is a Quick and Painless Procedure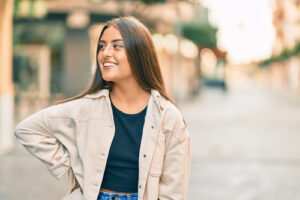 Thanks to numbing eye drops, there's no pain when you have LASIK. Your surgeon will apply numbing drops before the procedure. You may feel some slight pressure at most, but you shouldn't feel any pain. LASIK uses an excimer and a femtosecond laser to correct refractive errors. It does this by reshaping the cornea and creating a flap in the cornea. The procedure takes approximately 30 minutes or less to complete. What's more, downtime after LASIK is minimal. Most people can resume their daily routine within a few days.
2. Lasting Results
Thanks to LASIK, you can enjoy improved vision for decades to come. LASIK is a permanent and effective vision correction procedure. Over 80 percent of LASIK patients no longer need corrective eyewear for most activities. Most people who undergo LASIK attain 20/20 vision or better. It is important to note that LASIK only treats current refractive errors and will not prevent the development of cataracts or presbyopia later in life.
3. High Satisfaction Rates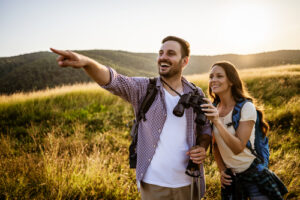 Another reason why LASIK is worth considering is it has high patient satisfaction rates. 96% of patients say that they are happy and satisfied with the results of the vision correction procedure. Many people who have had LASIK find that it changes their life for the better and wish they had it sooner.
4. Fast Results
After having LASIK, you won't have to wait long to see better. Many patients start seeing improved vision right after the procedure, which only continues getting better. After having LASIK, your eyesight will get more precise and sharper in the following days and weeks. Most patients reach their peak vision about six months after LASIK.
5. It's Safe
Although every surgical procedure comes with possible risks, the complication rate for LASIK is extremely low. As a reliable vision correction procedure, this makes LASIK incredibly safe to undergo. To get LASIK, you must qualify as a candidate and have a consultation to reduce the chances of complications.
6. Long-Term Savings
LASIK is a financially sound decision because it provides a permanent vision correction solution. On average, most people pay about $500 on glasses, contact lenses, and the various accessories that go with them. Compared to the lifetime cost of purchasing contacts or glasses, LASIK is considerably more affordable in the long run. The vision correction procedure eliminates your need for glasses or contacts and pays for itself in as little as two years. While many insurance companies don't cover the cost of LASIK, they're great financing options that can allow you to afford the life-changing vision correction procedure.
7. Hassle-Free Morning Routine
Are you tired of a morning routine that involves fumbling for your glasses or spending precious minutes trying to put in your contact lenses? LASIK can deliver the perfect solution. Undergoing laser eye surgery provides you with visual freedom while making your routine faster and hassle-free.
8. New Career Opportunities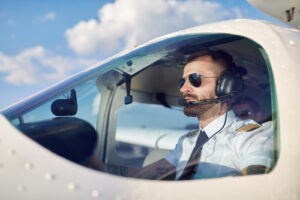 Excellent vision is a requirement of some careers. LASIK can give you sharper vision while making it easier to qualify for career opportunities you've always wanted to pursue. The vision correction procedure can benefit you if you dream of joining the military or becoming a pilot, lifeguard, firefighter, doctor, or a law enforcement officer.
9. Enhanced Sports Performance
Eyeglasses, especially higher prescriptions, can result in changes or distortion in magnification. This can be pretty challenging if you're playing sports. Athletes require good peripheral vision, hand-eye coordination, and depth perception on the field. LASIK delivers realistic sight and aids with depth perception and reaction. It also enables you to see contrast better against different backgrounds and lighting than contacts or glasses. All these are critical for athletes to help improve their performance.
10. Live a Stress-Free Active Lifestyle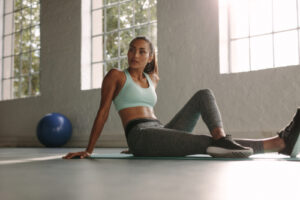 Do you love being active? Wearing visual aids like glasses or contact lenses can feel like they hold you back. Even though visual aids allow you to see clearly, your contact lens can pop out at any time, and glasses might get knocked off your face or fog up. Whether swimming, hiking, working out, or playing basketball, LASIK enables you to enjoy outdoor and sporting activities without worrying about contacts or glasses getting in the way.
11. Make Allergies More Bearable
Do you suffer from seasonal allergies? During allergy season, wearing contact lenses can feel frustrating. You need to insert, remove, and even adjust your contacts throughout the day. That means touching your eyes frequently, increasing irritation, especially during allergy season. The reason? Pollen and other allergens such as grass, ragweed, and trees.
Pollen is virtually everywhere at the peak of allergy season, including in your hair, clothes, and hands.
It becomes far too easy to get pollen in your eyes while putting in, taking out, or adjusting your contacts throughout the day. Having pollen in your eyes can worsen your allergy symptoms when you suffer from seasonal allergies. Struggling with red, itchy, watery, and puffy eyes can be uncomfortable. Luckily, LASIK can make your allergies better. After LASIK, you won't have to wear your contacts anymore, reducing how much you need to touch your eyes.
12. Have More Self-Confidence
You may be self-conscious about how you look in glasses for different reasons. LASIK can give you a much-needed confidence boost to take on the world and live life to the fullest. If you don't like how you look while wearing glasses, no longer needing them can help you feel more like yourself. In turn, this can positively affect the rest of your life.
Crystal Clear Vision With LASIK
LASIK is an excellent investment in yourself. Correcting your vision will change your life for the better for years to come. At Eye Physicians of Long Beach, our expert team offers LASIK using the most advanced laser technology to deliver the best possible outcomes. Find out if you're a good LASIK candidate by scheduling your consultation at Eye Physicians of Long Beach in Long Beach, CA!
---