Blog post by: Eye Physicians of Long Beach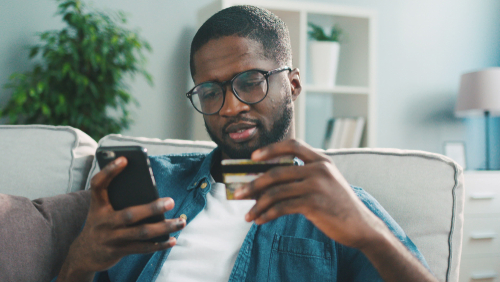 Imagine seeing clearly without glasses or not having to clean and take out your contacts daily. After having LASIK, this could be your new reality.
With LASIK, you'll no longer have to worry about glasses or contacts getting in the way of your everyday activities and favorite hobbies. If you feel like you can't afford LASIK, think again.
There are many ways you can cover the cost of the procedure, ensuring that you stay on budget while enjoying better vision than you ever thought possible. Keep reading to learn more about why LASIK is worth it and 6 tips to make LASIK financing easier.
Why is LASIK Worth It?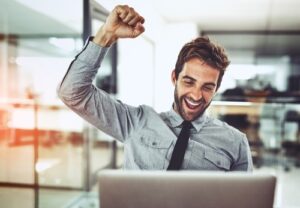 LASIK is a vision correction procedure that can address refractive errors like nearsightedness, farsightedness, and astigmatism. Most patients who undergo LASIK achieve 20/20 vision or better.
After LASIK, you'll no longer need your glasses or contacts for most activities and could have the best vision you've ever had. Although LASIK has an upfront cost, it offers permanent vision correction.
It also pays for itself when you consider how much you save by not needing to purchase visual aids. Each time your eyes change, or you damage a pair of glasses, you must buy a new pair.
If you wear contact lenses, there's also a significant amount of upkeep associated with them. Combine that with the expense of carrying cases, contact lens solution, frames, and the accessories that go with these visual aids, and it's easy to see why costs add up so quickly.
After factoring in the many costs that go into seeing clearly, it becomes clear that LASIK is more affordable than glasses or contacts in the long run. In addition, if you choose to use financing to pay for LASIK, you can pay off your procedure in as little as two years.
How to Finance LASIK
Because LASIK is an elective procedure, it requires paying out of pocket. If you're nervous about how to afford LASIK while sticking to your budget, here are some ideas for financing LASIK:
1. Apply for CareCredit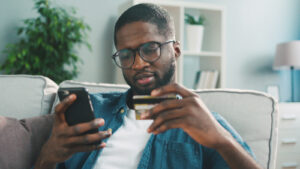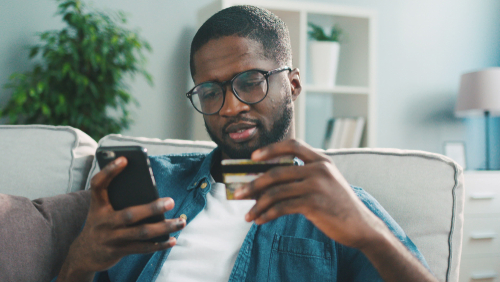 CareCredit is a credit card specially designed for healthcare costs not covered by insurance. It's an excellent option to pay for your LASIK eye surgery.
Using CareCredit, you can have LASIK now without waiting until you've saved up the money to pay for it. CareCredit allows you to pay for your procedure over time with affordable payments that fit conveniently into your budget.
The best part about CreditCare is that it's interest-free for 24 months. This keeps monthly payments low and makes LASIK very affordable.
2. Take Advantage of Your FSA Dollars
If your employer provides an FSA, you can pay for part of the cost of your LASIK procedure using those untaxed dollars. The money set aside in your FSA is deducted from your paycheck before taxes.
These funds allow you to pay for qualified medical costs not covered by insurance. However, there are several things you should know about an FSA account before you put those funds to good use.
First and foremost, you have your FSA capped at a given annual limit. Because of this, you'll likely only be able to pay for part of your LASIK procedure using these funds.
Secondly, FSAs have a "use it or lose it" requirement. Any unused funds left in your account don't roll over from year to year.
Instead, they expire. So, plan for LASIK before the year ends to avoid forfeiting unspent dollars. If you decide to use your FSA, it can help offset some of the cost of your procedure.
3. Use Your HSA Dollars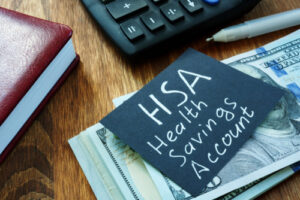 A health savings account or HSA is an account that allows you to save pre-taxed funds through payroll deductions. To be eligible for an HSA, you must have a high-deductible health plan (HDHP).
An HSA involves depositing pre-taxed dollars to the account each month up to the annual contribution limits. This means you can save a considerable amount of money for the year.
With an HSA account, you can save for qualified medical expenses like LASIK that your health insurance doesn't cover. Unlike FSAs, an HSA doesn't have a "use it or lose it" policy.
You can continue to set aside non-expiring funds until they can cover the cost of LASIK and then book your vision correction procedure.
4. Take On a Side Gig
Improving your vision with LASIK is a smart move that can have a big payoff. LASIK can allow you to enjoy your favorite activities without any restrictions.
Whether hiking, running, biking, swimming, surfing, or camping, doing the things you love will be much better after LASIK. One question a lot of patients have is: how am I going to pay for LASIK?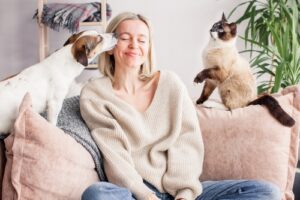 Why not get a side job if you're already working full-time? Side gigs like running errands for people, babysitting, dog walking, becoming a rideshare driver, or pet sitting can make you more money without interfering with your day job.
The options are endless. You can funnel that extra cash into your LASIK procedure when you find a side gig.
5. Use a Savings App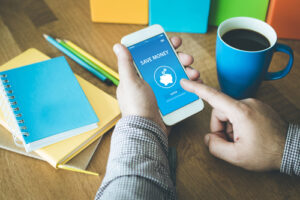 LASIK is an investment; many patients wish they had it sooner to enjoy more of the benefits of experiencing visual freedom. There's no substitute for clear vision without glasses or contacts.
But what if you're ready to have LASIK but can't afford it immediately? You can save up for the life-changing procedure with the help of a savings app.
Savings apps are a fantastic way to increase your savings because they're built to do all the heavy lifting for you. Many great apps on the App Store and in the Play Store can help you easily balance your expenses and attain your savings goal, even when on a tight budget.
Some apps can even let you set the rules for how much and how often you want them to automatically stash away money to meet your goals. Others can track your expenses and recommend what you can cut depending on your spending habits.
You'll realize that minor weekly changes could help you have LASIK sooner.
6. Eat in More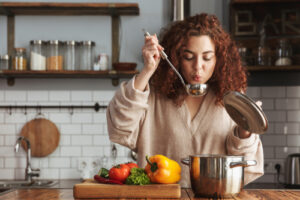 Do you buy lattes and eat out frequently? There's a lot to love about specialty drinks, takeout, and eating at your favorite restaurants, but these options are not the most cost-effective.
Consider this: If you make your coffee, prepare your food at home, and pack your lunch, you can put the money for lattes and meals aside. Depending on where you live and how often you eat out, you could easily save $2,000 or more a year.
It might take a bit longer, but you'll undergo LASIK without incurring any debt.
Don't Let Cost Get in the Way of Clear Vision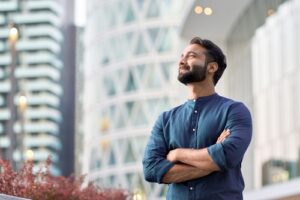 There are many ways to finance LASIK, especially if you want to get creative. Eye Physicians of Long Beach offers CareCredit to make LASIK budget-friendly and affordable.
Why put off LASIK when you can see clearer sooner? Schedule your appointment today at Eye Physicians of Long Beach in Long Beach, CA, to start your journey to better vision!
---