Blog post by: Eye Physicians of Long Beach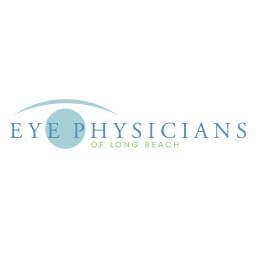 The Verion Image Guided System is redefining the way cataract surgeries are performed. By enabling a level of precision not previously possible, the Verion system minimizes errors and increases efficiency in cataract surgery. The innovative technology utilized in this state-of-the-art equipment optimizes the level of accuracy possible by integrating the steps of imaging, planning, and guiding.
The Verion initially works with a high resolution picture of the patient's eye. Then the built in software determines the calculations for locations of key elements for surgical preparation. The exact measurements required for the most precise steps in cataract surgery then follow patients throughout their journey to better vision. These calculations allow for better pre-operative preparation, surgical preciseness and vision than ever before.
The digital image overlay created with the pre-op images is transferred for use in guiding incisions at the time of surgery, eliminating the inaccuracy of manually performed calculations and measurements. This is the step that frequently can be affected by things like rotation of the eye that happen when a patient goes from sitting to laying down in preparation for surgery. This is solved with the use of Verion.
When surgery begins, the Verion uses the previously calculated digital markers created during the pre-op imaging to ensure precision. Room for human error has been greatly reduced by the automation of much of the cataract procedure from start to finish. While checkpoints are built into the process, the opportunity for mistakes or miscalculation are few. Verion removes the possibility of last minutes errors in using manually determined positions.
This advanced surgical technology will be especially helpful when treating patients with difficult cases, such as those with corneal astigmatism. The quality and accuracy of cataract surgery, even in special situations, will be higher than with any other available technology.
By integrating the preoperative measuring process with the actual surgical system, Verion has eliminated the points where most errors previously occurred. The result is a cataract surgery system that is welcomed by patients and ophthalmologists alike. Greater accuracy and efficiency with the Verion is sure to increase patient satisfaction. EPLB is happy to be the first in the area and one of the first in the world to introduce this great technology.
---