Blog post by: Eye Physicians of Long Beach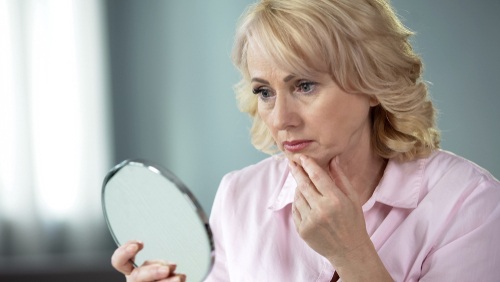 Do you have bags under your eyes? Is excess skin around your eyelids making you look older or more tired than you are?
While these are often a natural part of the aging process, they can make you look older than you really are and negatively affect your self-confidence. If you're bothered by the appearance of your eyes or eyelids, you may want to consider eyelid surgery, also called blepharoplasty.
Eyelid surgery is an effective cosmetic procedure that can improve the appearance of the eyes or eyelids. Keep reading to learn more about eyelid surgery and how the procedure can help you look younger, rejuvenated, and refreshed.
What s Eyelid Surgery?
There are two main types of blepharoplasty: upper and lower blepharoplasty. The proper procedure for you will depend on your specific needs.
Upper Eyelid Surgery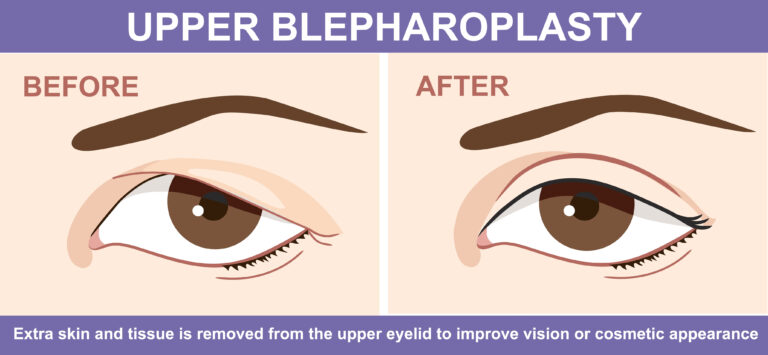 Upper blepharoplasty is performed on the upper eyelids, usually using local anesthesia. During upper blepharoplasty, you may receive a mild sedative to help you relax.
Dr. Roya Ghafouri will create incisions along the natural creases of your upper eyelids to avoid any visible scarring. An upper blepharoplasty can include the removal of excess fat, excision of any drooping eyelid skin, and repositioning of the underlying muscles.
Once done, Dr. Ghafouri will lift and reattach the skin to the eyelid, leaving your eyelids looking smoother and more youthful. Incisions are closed using sutures, with upper blepharoplasty only taking about an hour to complete.
Lower Blepharoplasty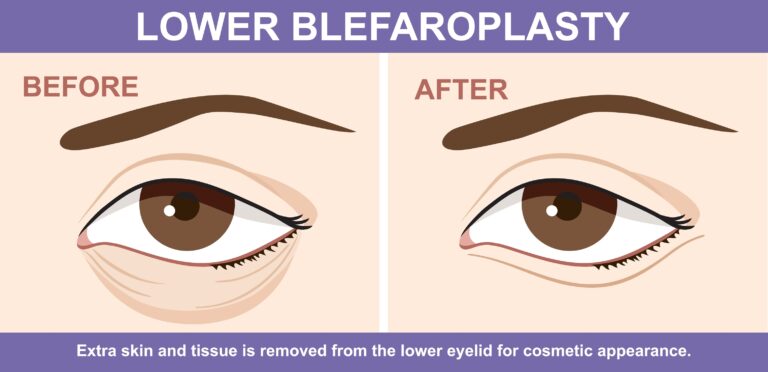 Lower blepharoplasty is similar to upper blepharoplasty, except it's performed on the lower eyelids. You'll receive local anesthesia and sedatives if you're nervous.
Dr. Ghafouri will begin by making incisions on the inside surface or below the lashes of your lower lids to make sure scars are not visible. The procedure may involve redistributing fat or removing redundant skin and fat.
They may also tighten sagging muscles and skin before suturing the incisions. The procedure takes approximately 90 minutes. Depending on a patient's needs or cosmetic goals, a lower blepharoplasty can be combined with an upper blepharoplasty.
What Recovery Looks Like After Eyelid Surgery
Following your procedure, you'll remain in the recovery room to ensure stability. You may notice that your vision is blurry due to the thick antibiotic ointment applied to the eye area to prevent the surface from drying.
You'll continue using the ointment post-surgery as instructed by your doctor at Eye Physicians of Long Beach. Following a blepharoplasty procedure, you cannot drive yourself home. Arrange for a friend or family member to drive you home.
Before leaving, your doctor will provide instructions on how to care for your eyelids, which activities to avoid, and medications to take orally or that you'll need to apply. Expect some swelling and bruising as you recover from eyelid surgery.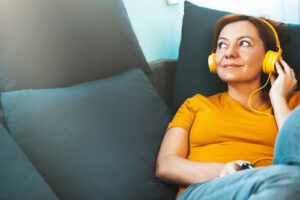 Swelling can take several weeks to dissipate, meaning you may experience it for 2-3 weeks following blepharoplasty. To reduce the severity of the swelling, for 24 to 48 hours after blepharoplasty, apply covered ice packs to the treatment area, 20 minutes at a time.
The ice packs help reduce swelling and bruising. You may also experience mild, temporary redness and dryness that you can manage with artificial tears.
Avoid strenuous activities, including exercising and heavy lifting, for at least seven days. Wear dark sunglasses for the first few weeks to prevent your eyes from getting irritated by the sun and wind.
Make Follow Up Appointments a Priority
You'll go for a checkup a week after your procedure to monitor the healing process. Your sutures will be removed then or later if the area hasn't settled well.
Attending all your follow-up appointments is crucial to ensure you're healing properly. Most people can resume their routine in 2 to 3 weeks. However, it can take several months to see the final results of eyelid surgery.
Once the bruising and swelling resolve, you'll be able to see the full effects of blepharoplasty and enjoy a refreshed appearance for years to come.
How Eyelid Surgery Helps You Look Younger
Here are some ways eyelid surgery can take years off your face and make you look younger:
Enhances Your Appearance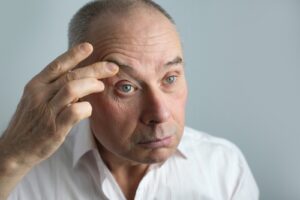 ticity and supportive fatty tissue as you age. When this happens, it makes them look withdrawn and hollow.
During lower eyelid surgery, your surgeon can lift and remodel the drooping skin, drastically improving the appearance of your lower lids.
Upper eyelid surgery removes sagging upper skin that causes you to look older, delivering a more youthful definition.
A Refreshed Look
Drooping eyelids can make you constantly appear tired and drained even when you're not. Your entire face can look refreshed after blepharoplasty.
The procedure firms up the outline of your eyes, which enhances the appearance and shape of your eyes, transforming the way you look. After eyelid surgery, you'll look as alert and refreshed as you feel.
Reduced Lines and Wrinkles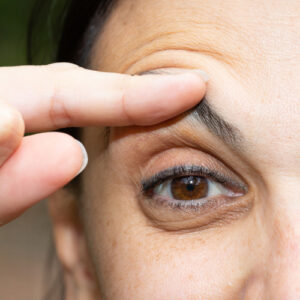 Wrinkles and fine lines are tell-tale signs of aging. Eyelid surgery removes excess skin and tightens the skin of your lower and upper lids.
In turn, this significantly minimizes the appearance of lines and wrinkles on the outer corners of your eyes and around your lower eyelids.
No More Bags Under Your Eyes
Bags under your eyes start to show when the membrane under your lids weakens with age. Consequently, the fatty protective tissue under your eyes bulges forward.
The resulting pressure on the muscles and skin of your lower lids stretches them and forms bags. Lower blepharoplasty removes excess fat in your lower eyelid and pulls the remaining skin to create smoother, younger-looking skin under your eyes.
Improves Sunken Eyes and Dark Circles
Sunken, deep-set eyes are often caused by aging. With time, you lose moisture and volume, which causes dark circles and shadows around your lower lids.
Losing fatty tissue around your eyes can also lead to sunken-deep set eyes. Luckily, you can address these aesthetic concerns during blepharoplasty. A fat transfer can be performed on the recessed areas around your eyes, eliminating the hollowed-out appearance in your lids.
Revitalize Your Appearance with Eyelid Surgery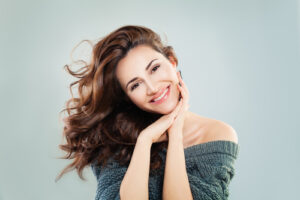 If you're considering eyelid surgery for a younger appearance, Dr. Roya Ghafouri is ready to help you. Dr. Ghafouri tailors blepharoplasty to your unique features and aesthetic desires to achieve the best, most natural results.
Are you ready to discover your younger-looking self? Schedule your appointment today at Eye Physicians of Long Beach in Long Beach, CA, to determine if eyelid surgery suits you. Isn't it time to look and feel as beautiful as you are?
---