Blog post by: Eye Physicians of Long Beach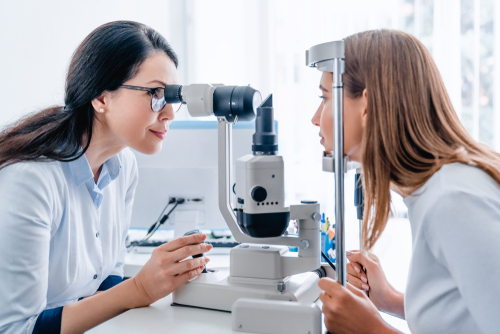 Are you thinking about having LASIK? Getting LASIK eye surgery is a big step. You want the best possible outcome for anything that involves your eyes, and you can only achieve this if you entrust your vision and the procedure to a top-rated LASIK surgeon.
Remember, not all eye doctors and LASIK surgeons are created equal. With that in mind, keep reading for 10 tips to follow before choosing a LASIK surgeon that will help you narrow down your search.
1. Research
It's essential to do your homework to find the right LASIK surgeon. The American Society for Cataract and Refractive Surgery, your local chamber of commerce, the American Academy of Ophthalmology, and Angie's List are all reliable resources. They can help you find a LASIK surgeon who's qualified to offer the highest level of care.
2. Board Certification
Don't hesitate to ask the surgeon you're considering if they're board-certified. If your LASIK surgeon is not board-certified, this is a red flag. Your surgeon of choice should be certified by the American Board of Medical Specialties. This certification means that the board has verified that the LASIK surgeon has completed their specific training and practices continuing education in their specialty.
3. Ensure the Surgeon is a Good Fit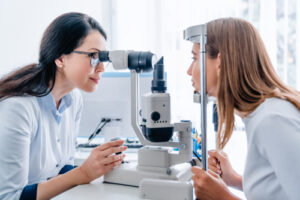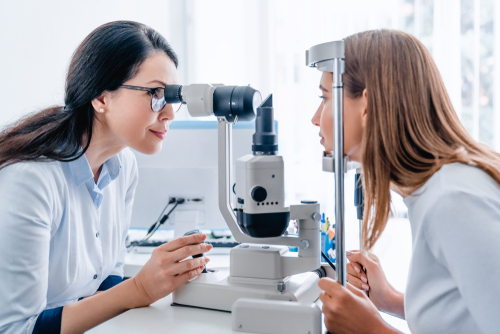 If you're thinking about having LASIK, you need to feel comfortable with the surgeon who will perform the procedure. This involves gauging the demeanor of the surgeon and their team during your LASIK consultation. Pay attention to the following:
Were the surgeon and staff professional and friendly?
Were you comfortable asking questions?
Was the LASIK surgeon patient with you and willing to answer all your questions?
Did the surgeon make you feel rushed?
Were all of your concerns addressed?
Was the consultation informative and eye-opening?
Was the surgeon and medical team attentive and caring?
If you're not comfortable with a particular LASIK surgeon and their team, there's nothing wrong with looking for another one. The decision to get LASIK is a big step. You want to make sure you have a surgeon you feel confident in. Select someone who makes you feel at ease and takes the time to explain each aspect of the procedure. They should also be easily accessible even after your consultation if you have an issue you wish to discuss.
4. Experience
It's crucial to choose a LASIK surgeon who has enough experience. Hands-on experience comes with an in-depth understanding of the eye structure and unmatched skill in laser vision correction. For the best possible outcome, these are all necessary. One way of determining a surgeon's experience is by knowing how many times they have performed LASIK.
Although LASIK is a safe procedure, you want a surgeon who has performed it thousands of times on countless happy patients. A surgeon with plenty of experience will do everything to minimize the risk of complications. In the rare case that complications do arise, the surgeon will have the expertise and knowledge to manage them, which can have a tremendous impact on the outcome of the LASIK procedure and how the patient recovers.
5. Referrals
For anyone thinking about having LASIK, a great place to start is talking to your eye doctor. They can give you a referral to a LASIK surgeon they know and trust who is highly qualified. You can also seek recommendations from friends or family who've had a successful laser vision correction procedure.
6. Technology and Tools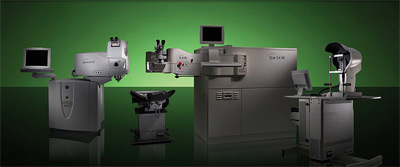 Look for a surgeon who utilizes advanced, FDA-approved LASIK technology and tools. A key advantage of state-of-the-art technology and equipment is providing the safest, most accurate vision correction results possible. Choosing a LASIK surgeon who uses old, outdated technology may not give you the results you want, leading to a longer recovery and an increased chance of complications during the procedure.
7. Reviews
A great surgeon will have many satisfied patients who are more than willing to spread the word about their fantastic experience to friends, family, and co-workers. You'll also be able to find plenty of online reviews. While you can't rely on reviews alone to make your decision, it's typically a good sign if a LASIK surgeon has a lot of five-star reviews online.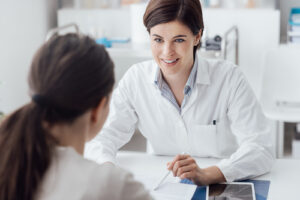 You can look up reviews on trusted sites like Google My Business, Vitals, ZocDoc, and Healthgrades. You may find reviews that give you insight into the LASIK surgeon and the practice. Reviews are only one piece of the puzzle, but they will help you better understand what you can expect.
8. Be Wary of a Surgeon Who Over-Promises
LASIK is an effective form of vision correction. However, no LASIK surgeon should guarantee perfection. Pick a surgeon who doesn't overpromise and is upfront about the possible complications and limitations of the procedure. Not everyone will be a good candidate, which is why you need a surgeon who sets realistic expectations about what LASIK can achieve.
9. Performs LASIK at Their Own Surgery Center
It's okay to ask whether the LASIK surgeon performs LASIK at their facility or if they have to travel to another center. Surgeons that have to travel to other surgery centers may not have performed enough LASIK procedures independently.
10. Skills
Part of LASIK uses computer software, but it also involves skills that are entirely dependent on the surgeon. This involves reshaping the cornea to correct refractive errors. Due to the delicate nature of the procedure and precision required for optimal results, look for a cornea-fellowship trained LASIK surgeon. Surgeons with these specifications have the most advanced training in corneal microsurgical techniques.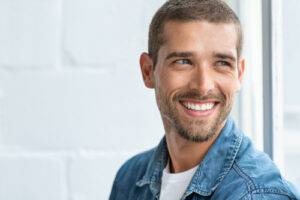 LASIK Surgeons You Can Trust
Are you searching for a LASIK surgeon you can trust? At Eye Physicians of Long Beach, our team fits the bill. We have the expertise, cutting-edge skills and utilize the latest modern technology, allowing us to provide our patients with the results they want when they have LASIK.
We've performed LASIK on thousands of happy patients and changed their lives for the better. You can be confident your vision is in expert hands. If you want to experience visual freedom for yourself, the first step is to schedule a LASIK consultation at Eye Physicians of Long Beach in Long Beach, CA. Why not start your visual freedom journey today?
---