Blog post by: Eye Physicians of Long Beach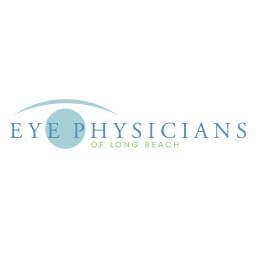 If you were recently diagnosed with glaucoma, you may have a lot of questions about what to expect. Glaucoma can be a scary condition, but when it's caught early, you can stop vision loss in its tracks!
But before starting glaucoma treatment in Long Beach, you need to carefully choose a good glaucoma doctor! Keep reading for some tips to make your glaucoma journey as easy as possible!
1. Check reviews online and ask around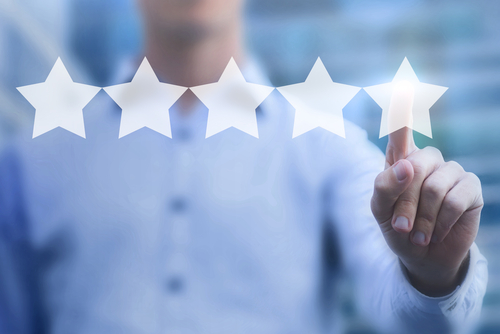 We're not suggesting you should only look at online reviews, but they are a helpful place to start. When you're looking at reviews, you can start to get a feel for a glaucoma doctor or practice.
It's important to look at what the reviews say, and not only at how many stars they've been given on Yelp or Google. Is the practice clean and welcoming?
Does the staff appear to be knowledgeable and happy to answer the phone?
In particular, look at what people say about the doctors. Is there a long wait time? Do the doctors spend enough time with their patients?
Are they easy to ask any questions about glaucoma that patients may have? Do they offer the latest glaucoma treatment options?
After doing online research, talk to people who have seen your glaucoma doctor. Be sure to pay attention to what they say, and how they say it!
Body language can say a lot more than words. Were they comfortable with the doctor?
Do they regret choosing them or are they happy with their experience? After getting a few of these questions answered, you'll have a better idea of what to expect.
2. Get a referral from your eye doctor
Your eye doctor is a great resource if you need help finding a good glaucoma doctor in Long Beach, CA! Most ophthalmologists have a network of doctors and specialists that they recommend.
Chances are if your eye doctor is recommending a glaucoma doctor, they'll be a good fit! Of course, you don't have to decide to go with the doctor that your eye doctor refers or recommends you to.
That decision is up to you! Take things into account like insurance, distance, and treatment options before deciding.
3. Ask questions at your first appointment
If you've done your research, the next step is to call a few practices and make appointments. At your first appointment, this is your time to ask any and all questions you may have.
You can ask about the glaucoma doctor's experience, education, and recommendations for you.
We recommend asking some of these questions to get the best idea about a glaucoma doctor:
Can you write my treatment plan in large, clear letters and color-coded instructions?
Should I follow a special diet while getting treatment for glaucoma?
What kind of glaucoma do I have?
What are your recommendations for treating my glaucoma?
How long should I expect this treatment to take?
Will I lose more vision even with treatment?
Are there any exercises I can do to help my treatment of glaucoma?
Do I need to take any precautions while driving and being treated for glaucoma?
These are only a few of the many questions you can ask at your first appointment with a new glaucoma doctor! When you leave, it's important for you to feel comfortable and confident.
4. Trust your gut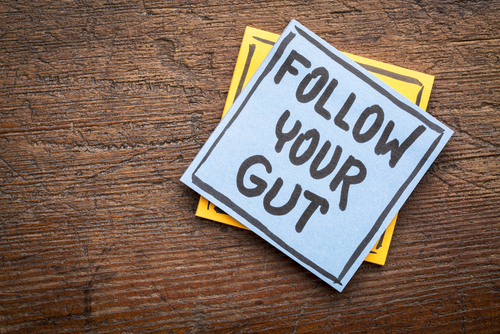 Besides finding out what other people think of a glaucoma doctor, this may be the most important one! Trust your gut! If something doesn't feel right, then it's not right.
It's crucial that you choose a glaucoma doctor that knows what they are doing. More than that though, you need to choose someone that you can trust. The patient doctor relationship must be built on trust!
Your instincts are there to protect you in any situation. If you walk into a practice and it doesn't feel right, go somewhere else. That's all there is to it.
If the staff doesn't seem to care about their jobs, or they seem bored, this can be another red flag. The moment you walk through a practice's doors, you should feel comfortable.
Does the office look messy? Is the glaucoma doctor's office filled with seemingly ancient equipment?
These are the things to watch out for. If you don't like the manner of a glaucoma doctor, this is another red flag. You want a glaucoma doctor that will work with you, side by side.
They need to be your partner in the fight against glaucoma! So if they feel like anything but that, you owe it to yourself to find someone else.
5. Ask about recommended treatment options
There should be at least a little bit of preparation on your end before your first appointment. It doesn't hurt to do some research to find out what the standard treatment options are for glaucoma.
This way, you'll have a better idea of what the practice has to offer you. You should also ask the glaucoma doctor about recommended treatment options.
During your first appointment, your glaucoma doctor should talk about your treatment plan.
Does your glaucoma doctor recommend starting with eye drops to lower eye pressure? This is a standard starting point for most glaucoma doctors.
If they do have a treatment plan in mind, ask them to talk about it in detail.
6. Bring a friend or family member with you to your first appointment
If you're comfortable with it, consider bringing a friend or family member with you. Here's why.
Having someone else with you means you can focus more on what your glaucoma doctor is saying. Your friend or family member can take any notes and ask other questions as well.
You can use them as a resource so you get the most out of meeting your glaucoma doctor! You can also use them as a second opinion.
After your first appointment, both of you can go over if you think the glaucoma doctor is a good fit. They may be able to give you other things to think about before you make a decision!
Need a good place to start your glaucoma treatment? Request an appointment with Eye Physicians of Long Beach in Long Beach, CA today!
---