Blog post by: Eye Physicians of Long Beach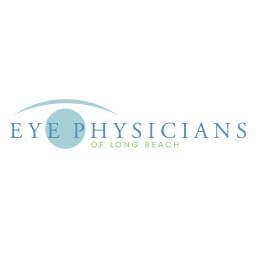 Research published looking at patients who were part of the Australian Heart Eye Study (AHES) group suggests a connection between Coronary Artery Disease (CAD) and Age-related Macular Degeneration (AMD). This discovery may be helpful in improving early detection of AMD in patients with known histories of CAD. Patients who suffer from either disease can benefit from their doctors' understanding of the connection between these diseases. It may also lead to a better understanding of AMD.
Age-related Macular Degeneration involved deterioration of the macula area of the retina. When this occurs, this light sensitive eye lining becomes damaged, affecting vision to varying extents. AMD can result in reduced vision, blurred vision, and severe central visual loss in extreme cases. This degenerative disease is the most common cause of untreatable blindness among adults.
In an article recently published in the British Journal of Ophthalmology, Wang et. Al. found that patients who demonstrate signs of coronary artery disease, such as multiple blockages and the presence of narrowing of the vessels also demonstrate a higher likelihood of having signs of early onset of age-related macular degeneration. Patients with greater than 50% narrowing in any vessel around the heart had twice the likelihood of having early AMD. Patients with blockage in the three coronary arteries had almost a threefold increase risk of early AMD.
Thus patients with CAD should be aware of this risk and screened for AMD. The ability to perform early testing for signs of AMD based on a patients CAD history enables ophthalmologists to begin treatment and prevention at the earliest signs of AMD and decrease vision loss.
On the flip side, patients who have AMD may benefit from a cardiovascular work up. If this is true, doctors may be able to diagnose either disease earlier by examining patients for the other disease upon diagnosis.
A second study by the University of Sydney, noted that patients with advanced AMD have five times the chance of experiencing a heart attack and ten times the risk of stroke. These significant statistical associations can be utilized to observe patients with known AMD or CAD for early signs of the other and avoid serious complications in the future.
---