Blog post by: Eye Physicians of Long Beach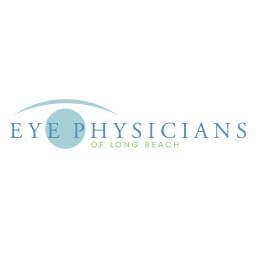 At Eye Physicians of Long Beach (EPLB), we always strive to deliver superior vision outcomes to patients undergoing cataract removal. Our goal is always to reduce or eliminate dependence on glasses following cataract surgery. Until now, this has demanded not only a surgeon with superior skills, but also meticulous eye measurements performed in the clinic prior to surgery. In addition to LensX laser-assisted cataract surgery, EPLB is now the first to introduce the ORA Advantage to cataract surgery performed in the area. This allows us to measure the eye during your cataract procedure, when the view is clearer, in order to better tailor the lens implant to your eye and maximize your visual result. ORA is only available in a limited number of centers in the US, and EPLB is proud to be one of them. This system uses the experience of nearly 80,000 cataract procedures to give you the best results possible. The ORA system is a safe and effective method of measuring the eye immediately prior to lens implantation. While the technology is relatively new, it has rapidly gained the trust of our surgeons based on ease-of-use, better predictability of lens power, more accurate alignment of lenses, and synergy with our LensX laser system for cataract surgery.
During cataract surgery, the aging, cloudy lens is removed and a new lens implant inserted. The power (or "prescription") in this lens needs to be custom-fitted to the eye. Preoperative measurements are always taken in the clinic prior to cataract surgery, in order to predict a power for the lens implant. In many patients, however, the preoperative measurements are less reliable. In addition, changes during surgery may occur which can lead to errors in the selected implant lens power. In these situations, going by information gathered before surgery may lead to less accurate results. Now, those changes can be quantified during surgery and prior to lens insertion. Once the surgery is performed, you can trust that the work and the results will fit your personal needs and your results will be the best possible.
At EPLB, we are never satisfied with the standard protocols used by other eye centers. With ORA, we continue to add cutting-edge technology to provide the highest quality results possible. EPLB and the revolutionary ORA are an exceptional combination in cataract care, giving you greater peace of mind. When combined with our skills and knowledge, this system goes further in delivering the improved vision you want and deserve.
Contact EPLB now for a cataract evaluation at 562-421-2757 if you want to see great!
---