Blog post by: Eye Physicians of Long Beach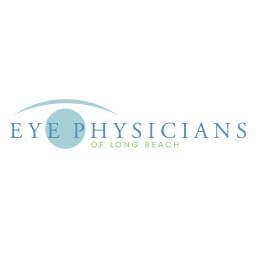 For decades, cataract surgery has been successfully performed to remove the cloudy lens and replace it with a clear one. With over 3 million cataract surgeries performed each year in the US alone, it is one of the most common surgeries in the world. Manual cataract surgeries are highly successful in returning a patient's eyesight to its pre-cataract state. A recent article published in the Journal of Refractive surgery showed that laser cataract surgery could be even more beneficial in improving eyesight and preventing complications from surgery.
Manual cataract surgery enjoys am impressive 98% success rate when we look at major complications, but there is one minor complication that does affect up to 30% of patients. Posterior Capsule Opacity or Opacification (PCO) is a common problem following manual cataract surgery. When this occurs, growth of lens epithelial cells that remain from the cataract surgery encroach upon the center of the lens capsule. This growth of leftover lens cells can eventually cause a patient's vision to degenerate to pre-surgery levels or even become worse.
A laser capsulotomy can generally be performed as an outpatient procedure to correct this problem. While this is an extremely low risk surgery, it does increase the risk of retinal detachment at some point in the patient's lifetime from 1% for cataract surgery patients to 2% for capsulotomy patients.
Another possible complication of a laser capsulotomy is a dislocated intraocular lens, which can cause vision problems such as double vision or a visible lens edge. A lens dislocation requires a second surgery to correct the problem. Infection, incision leakage, damage to the suspensory fibers of the lens and underlying cells of the cornea are also possible complications of surgery.
Each of these problems is less likely to occur with laser cataract surgery as opposed to a manual procedure. Using laser equipment, it is possible for the ophthalmologist to achieve greater accuracy and finer detail than in a manual procedure using standard surgical equipment to make these tiny incisions and lens fragmentation.
New surgical procedures and laser equipment enable ophthalmologists to perform a safer and more accurate cataract surgery. Vision is usually better after cataract removal than it was prior to the formation of the cataract. Thanks to the precision of the laser procedure, risk of complications such as PCO, lens dislocation, infection, and bleeding are reduced to a minimum. A recent study published in the March edition of the Journal of Refractive Surgery and performed by Dr. Kovács showed that rates of vertical lens tilt, horizontal and total decentration of intraocular lenses, and posterior capsular opacification are better for surgeries performed using a femtosecond laser than with standard cataract surgery. Furthermore in another recent study, an astounding 99.5% of respondents reported no severe problems following their laser cataract surgery. Eye Physicians of Long Beach is one of the first practices in the world to be able to offer laser cataract surgery with Verion guided system and the ORA advantage.
---