Blog post by: Eye Physicians of Long Beach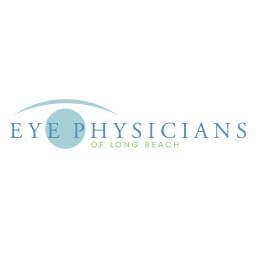 LenSx® is a new, FDA-approved method of cataract surgery that eliminates the need for blades. It represents a revolutionary development in the management of cataracts, allowing surgery to be performed in a safer, gentler, more personalized manner using lasers rather than traditional hand-held blades. Using this technology, our surgeons are providing increasingly predictable and accurate visual outcomes to patients, with dramatically reduced dependence on glasses after surgery. Eye Physicians of Long Beach (EPLB) is one of the first practices in the United States to offer this type of procedure, and we are proud to bring this innovative technology to our local community.
Cataracts can significantly impair your vision. You may have trouble seeing the detail, clarity, and sharpness your eyes once delivered easily. This impacts quality of life by reducing your ability to perform daily tasks like reading and driving in a capable, confident, and independent manner. LenSx® promises to change things, giving you a gentler, bladeless cataract procedure that is the safest and most precise cataract solution available today.
LenSx® offers surgeons and patients an unprecedented ability to customize the cataract procedure on an individual patient basis. LenSx® is a surgeon and computer-controlled laser that outperforms other treatment options and allows for flexibility to make sure that the individual needs of each patient are met. You can trust that your vision has the highest likelihood of improving thanks to this level of personalization.
LenSx® was recently approved by the FDA for the treatment of cataracts and has yet to make its way across the United States. EPLB are one of the first practices to offer it, leading the way for the improvement of vision in ways previous procedures cannot match. We are serving the Orange County, Long Beach, Huntington Beach, and Los Angeles areas, and offering LenSx® to all patients with cataracts. You can begin to improve the quality of your vision and life with this procedure and trust that it will meet, or exceed, any expectations you have.
---