Blog post by: Eye Physicians of Long Beach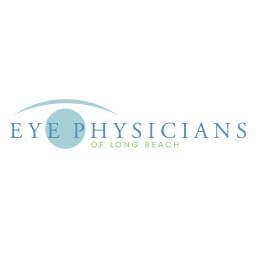 Did you know that June is Cataract Awareness Month? Together with Prevent Blindness, the eye doctors at Eye Physicians of Long Beach are dedicated to increasing the awareness of cataracts, including the causes, symptoms, risk factors, and treatment.
Presently, cataracts are the number one cause of blindness worldwide. In addition, cataracts are prevalent in older adults.
While less common, people who are in their forties and fifties can also develop cataracts. Today, it's estimated that over 25 million people in the United States alone have cataracts.
As the American population ages, the report "Future of Vision: Forecasting the Prevalence and Costs of Vision Problems" projects that cataract cases will be over 38 million by 2032. Keep reading to learn more about why Cataract Awareness Month is important!
What Are Cataracts?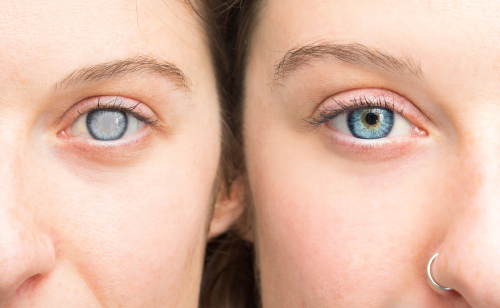 Just behind your iris, there is a clear lens. The clear lens automatically focuses light on the retina, which is found at the back of your eye.
The natural lens is made of proteins and water. As you age, so do the proteins due to various factors like UV light, dietary changes, and metabolism.
Over time, the once-clear lens slowly begins to turn yellow until it eventually becomes brown. When you have a cataract, it makes the natural lens cloudy, leading to the distortion of vision. If left untreated, cataracts can eventually cause blindness.
At What Age Do Cataracts Develop?
The Centers for Disease Control and Prevention reveals that more than 17 percent of Americans above 40 have a cataract, either in one or both eyes. Unfortunately, this means that the majority of the population doesn't develop cataracts until they're older.
Although age is one of the most common reasons that cataracts develop, anyone can get them. Some babies are even born with cataracts, a condition known as congenital cataracts.
Causes and Risk Factors for Developing Cataracts
Some of the common causes and risk factors for developing cataracts include:
The normal aging process
Prolonged exposure to the sun
Eye injuries
Eye inflammation
Using corticosteroids for a long time
Family history of cataracts
Having eye injuries or eye diseases
Having conditions like diabetes
Being obese
Having high blood pressure
Drinking alcohol excessively
Being a smoker
There is no way to guarantee that you'll never develop cataracts. But it's essential to live a healthy lifestyle to ensure you don't develop cataracts earlier.
Symptoms of Cataracts
Detecting cataracts as soon as possible is key to preserving your vision. Some of the symptoms to look out for include: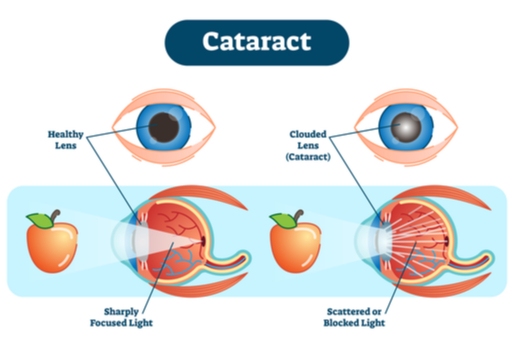 Colors that appear dull or faded
Blurry vision
Double vision
Glares and halos around lights, especially when driving at night
Increased sensitivity to light
Frequently changing prescriptions
Difficulty seeing at night, particularly when driving
All these symptoms could be signs of other eye conditions. Still, it's crucial to see your eye doctor for an accurate diagnosis if you have any of these symptoms.
How Can You Slow Cataract Progression?
There are many things you can do to slow the progression of cataracts. You can try these tips:
Eat a balanced diet that includes vitamin C
Including vitamin C in your balanced diet is a great start. Eating enough fruits and vegetables is pivotal for healthy eyes, as well as a healthy body.
Research shows good nutrition can minimize the risk of developing age-related cataracts. So, eat a lot of fruits, foods rich in antioxidants, and green leafy vegetables.
Maintain a healthy lifestyle
It's crucial to maintain a healthy lifestyle and watch your weight. Aim to exercise at least 3-4 times a week to stay active. If you're a smoker, do your best to quit. If you drink alcohol, only drink it in moderation.
Protect your eyes from the sun's UV rays
Being outside in the sun may feel great, especially in the summer, but you need to protect your eyes. UV rays from the sun can lead to the early development of cataracts as well as other damage to your eyes.
Always wear a wide-brimmed hat, as well as sunglasses to ensure your eyes are adequately protected while outdoors.
Schedule annual eye exams
It's difficult to stress how vital annual eye exams are. Still, when it comes to detecting and diagnosing cataracts, they make a difference—seeing your eye doctor once a year allows them to monitor cataract progression and take action once cataract surgery becomes necessary.
Diagnosis and Treatment of Cataracts
If you have cataracts, they can be accurately diagnosed during a comprehensive eye examination. Your ophthalmologist may perform a visual acuity test, dilated eye exam, and a tonometry test.
Other tests may also be necessary to check the health and structure of your eye. When it comes to cataract treatment, it's essential to understand that lifestyle changes, medication, or eye drops cannot make cataracts go away. The only way to treat cataracts and regain your clear eyesight is to have cataract surgery.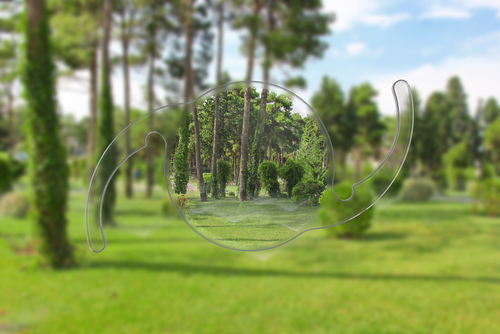 Cataract Surgery
Your ophthalmologist will remove the cloudy natural lens during cataract surgery and replace it with a clear, artificial one, known as an intraocular lens or IOL. The cataract surgeons at Eye Physicians of Long Beach offer patients laser-assisted cataract surgery and traditional cataract surgery.
Your eye doctor will discuss all your options at your cataract surgery consultation and help you choose the correct procedure and intraocular lens based on your unique vision and lifestyle needs. There are many different kinds of IOLs to choose from, and each has its advantages.
If you're looking to reduce your dependence on glasses after cataract surgery, choosing a premium lens may be the best fit.
What to Expect After Cataract Surgery
Once you've had cataract surgery, the recovery process is quite minimal. Most patients can get back to their normal activities within a few short days. Limit activities like swimming, contact sports, and strenuous exercise until your eye doctor clears you to do them again.
The most important thing that you can do is listen to all instructions from your eye doctor. Then, before you know it, you'll be back doing the things you love with clear vision!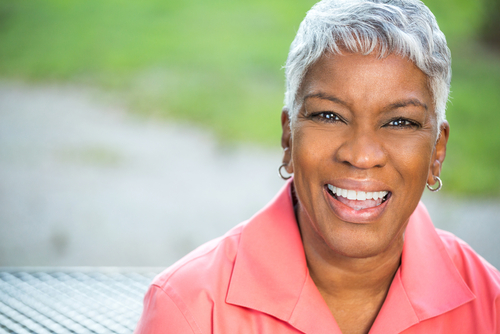 Safe and Effective Treatment for Cataracts
Cataracts can lower your quality of life and make it difficult to even get around your house. Having cloudy and blurry vision makes it challenging to complete everyday tasks or enjoy precious moments with family and friends.
The good news is, you don't have to put the things you love on hold because of being unable to see. The experienced cataract surgeons at Eye Physicians of Long Beach provide top-of-the-line cataract surgery to restore your clear vision.
Ready to see clearly again? Schedule a cataract consultation at Eye Physicians of Long Beach in Long Beach, CA, today and get back to living your life!
---