Blog post by: Eye Physicians of Long Beach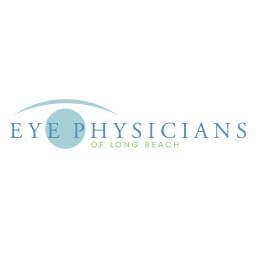 Do you have cataracts? Are you wondering if it may be time to consider having cataract surgery?
Before having cataract surgery to remove your cataracts, you and your surgeon need to discuss intraocular lens (IOL) options. An intraocular lens is an artificial lens that takes the place of your natural lens, which becomes cloudy and difficult to see out of when you have cataracts.
There are many kinds of IOLs available, so it is vital for you to know about all of your options. You and your surgeon should make this decision based on your lifestyle, goals after cataract surgery, and visual needs.
Keep reading to learn more about advanced technology lens implants and to find out if the Vivity IOL may be the right choice for you!
What Is The Alcon AcrySof® IQ Vivity Lens?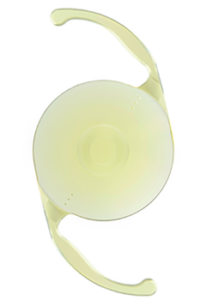 The Alcon AcrySof® IQ Vivity lens is the newest generation of advanced technology lens implants used to replace the natural lens during cataract surgery. It is the first and only non-diffractive extended depth of focus (EDOF) IOL. This is a lens that basically make the eye see great quality vision for distance, and intermediate vision and can help minimize dependency on reading glasses.
Part of what sets this revolutionary lens apart is its proprietary X-WAVE™ technology. X-WAVE™ technology. X-WAVE™ is non-diffractive so it doesn't have the visual problems found in some multifocal lenses and utilizes all the available light entering your eyes to produce an uninterrupted, extended range of vision that other advanced technology lenses can't compete with. As a result, it provides an extended range of vision while maintaining a monofocal-like visual disturbance profile.
According to results from a U.S. clinical trial, patients who had the Vivity lens implanted experienced renewed vision and lifestyle benefits. In that trial, 94% and 92% of Vivity patients reported very good or good vision from a distance and at arm's length, respectively, without wearing glasses in bright light, with a vision of 20/20 at distance and greater than 20/25 at intermediate.
Who's a Good Candidate for the Vivity IOL?
The only way to know for sure if you're a good candidate for this advanced technology lens is to schedule a cataract screening at Eye Physicians of Long Beach (EPLB). We were one of the centers to first implant this lens in the country and we have been very happy with the results.
After a comprehensive eye examination, assessing your medical history, and understanding the goals you hope to achieve with the procedure, an EPLB surgeon will help you determine if this kind of intraocular lens is the right lens for you. EPLB boasts one of the most impressive preoperative process in the country using specific modalities designed to transform a regular cataract surgery into a life changing procedure. During your evaluation, we will use corneal topography, Pentacam, ORA, Version, and IOL master to plan your procedure.
EPLB is one of a few practices in the country able to provide all these services to patients undergoing a cataract procedure. The Verion Image Guided System (Alcon), perhaps the most important component of cataract refractive suite. Verion enables image-guided surgery and helps align lenses to maximize vision and compensate for the rotation of eyes when going from sitting upright to lying down. Optiwave Refractive Analysis (ORA) system intraoperative wavefront aberrometry is an innovation that allows the doctor to check his/her measurements one more time after the cataract has been removed and before finalizing the IOL insertion.
Some believe could enable cataract surgeons to send nearly all of their patients home with very small or no prescriptions. If you are having surgery, ask your doctor if ORA and Version will be part of your preop assessment. The IOLMaster® from ZEISS is the gold standard in optical biometry, with more than 100 million successful IOL power calculations to date. Together these instruments make cataract surgery into a state-of-the-art procedure that will maximize your chances of being thrilled with your results.
In general a good candidate for the Vivity IOL may look like the following: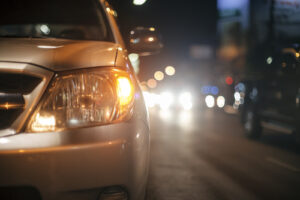 You want to improve your distance, intermediate, and near vision
If you have cataracts as well as presbyopia
You have difficulty driving at night due to halos, glare, and light sensitivity
You've previously undergone a laser vision correction procedure
You have mild astigmatism
Vivity IOL will provide you with sharper and more defined vision after cataract surgery, but you may still need to wear your glasses for up-close tasks like reading a prescription bottle or reading the newspaper.
Who is Not a Good Candidate for the Vivity IOL?
Although the Vivity lens has many advantages, it is not suitable for everyone. We will help you understand your options and make the right decision.
Most insurances, including Medicare, does not cover the cost of advanced technology lens implants like the Vivity IOL. For patients that are interested in the Vivity lens, they will have to pay for it out-of-pocket. If this is something that fits in your budget, the visual freedom and reduced dependence on glasses after cataract surgery are more than worth it!
Benefits of the Vivity Advanced technology Lens
There are many benefits and advantages when you choose the Vivity IOL. For anyone that has lived with cataracts, having cataract surgery is incredible because you can finally see clearly again. But selecting the Vivity lens takes your new vision to the next level. Thanks to the Vivity IOL:
You Can Reduce Your Dependence on Reading Glasses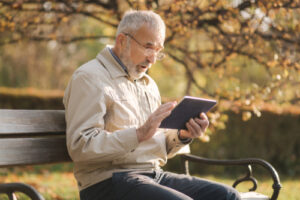 You can reduce your reliance on reading glasses after choosing the Vivity lens. With this advanced technology lens, you will be able to perform most of your favorite tasks without needing glasses to see.
It makes it much easier for those with an active lifestyle to do the things they love, like golfing, sailing, or playing tennis.
You'll Have Excellent Visual Acuity at All Times
You'll experience unmatched visual acuity, no matter what kind of lighting you're in. This includes dim lighting, which is often a problem for other advanced technology lenses.
X-WAVE™ Technology Protects Your Eyes From the Sun and Blue Light
Thanks to X-WAVE™ technology, you'll have automatic protection from the sun's harmful UV rays and blue light emitted from digital devices like smartphones, computers, and even your television.
You Can Correct Your Astigmatism with the Vivity IOL Toric Model
You can have astigmatism corrected at the same time as having your cataracts removed by choosing the toric model of the Vivity lens.
Stop Worrying About Visual Disturbances
Visual disturbances like glare, starbursts, and halos in dim light or at night are very uncommon. These are common issues with other advanced technology lenses.
The Vivity IOL Won't Make Dry Eyes or Mild Macular Degeneration Worse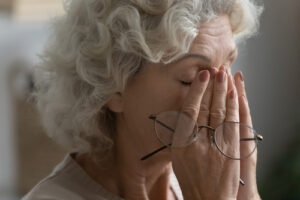 If you have dry eyes or mild macular degeneration, a multifocal intraocular lens could make your vision worse. Vivity IOL may be a great choice for those trying to get a better range of vision. The Vivity lens utilizes nearly all transmitted light coming into the eye (97%) and as a result it may be a great choice for these patients with preexisting eye disease. It delivers crisp distance vision with minimal visual disturbances much as a monofocal lens.
You'll Have a Continuous Range of Vision
The X-WAVE™ technology stretches and shifts light without causing it to split into multiple separate focal points. The result is a continuous extended range of vision that can meet the demands of many cataract patients.
Driving at Night Will Be Safer
Cataracts may have interfered with your vision, making it harder to drive at night. But after receiving the Vivity IOL, driving at night will be a lot safer.
Get the Vivity Lens at Eye Physicians of Long Beach
Cataracts cause your vision to become dull and cloudy. Fortunately, cataract surgery restores your sight, giving you your life and your independence back!
If an advanced technology lens implant like the Vivity IOL sounds like it's right for you, schedule a cataract evaluation at Eye Physicians of Long Beach in Long Beach, CA, to find out! Don't let cataracts stand in your way of living your life for another second!
---